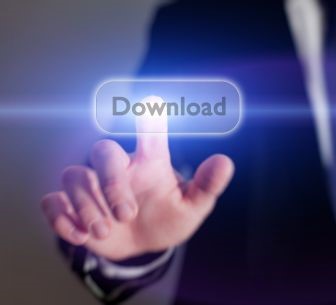 Free web design resources
Believe it or not, several people and companies earn a lot of money by giving away free stuff. While it is true that they don't receive cash in exchange for their free products, services or resources, they will greatly benefit from the buzz that is generated around their brands.
To begin with, sites that give away free stuff can get lots of visitors and website mentions, which bring in even more visitors! Then, free stuff makes people like and trust the company, enticing them to purchase some of its paid products as well. Finally, free stuff helps build company brands, especially when the stuff that's given away has a high perceived value.
So, without further ado, here's a list with some of the best web design resources that can be downloaded for free. And if you want to help us expand this resource, drop us a message; if we like the site, we may add it to this list.
https://www.1001freedownloads.com/ - Download thousands of royalty-free graphics and fonts for personal and commercial use. Offers photos, vectors, fonts, icons, wallpapers, brushes, styles, gradients, patterns, textures and clipart. Includes a "popular tags" section which makes it easy to locate the desired resources.
https://graphicburger.com/ - Tasty design resources that are free for personal and commercial use. Includes mock-ups, user interface kits, icons, text effects, background, and so on.
https://unsplash.com/ - A great source of beautiful, and yet 100% free photos which are gifted by a generous community of photographers. Categories include wallpapers, textures, patterns, nature, current events, architecture, business, animals, travel, fashion, food, spirituality, experimental, people, health, art, culture, etc.
https://www.pixeden.com/ - This site offers both premium and free design/web resources. The "Free" section is clearly delimited, though, and you can get access to all the premium resources for a measly $6/month. Categories include logo sets, business cards, resumes, catalogs, flyers, brochures, icons, vectors, textures, backgrounds, text effects, UI and mobile interfaces, and more.
https://freebiesbug.com/ - Highlights the latest hand-picked design resources. Offers app design elements, icons, mockups, UI kits, website templates, illustrations, fonts, JavaScript effects and plugins, stock photos, and so on.
https://pattern8.com/ - If you need one or more great looking patterns, this is the site to visit. You will be able to find what you're looking for quickly, by making use of the color-based search system.
https://365psd.com/ - Offers almost 50,000 free vectors and over 5,000 free PSD resources. Categories include architecture, banners, ribbons, corporate logos, swirls, frames, borders, icons, infographics, ornaments, transportation, business, finance, education, flowers, trees, maps, charts, nature, landscapes, outdoor, travel, shapes, technology, etc.
https://www.fontsquirrel.com/ - Want to use a great looking, and yet little-known font in one of your designs? Font Squirrel provides an impressive collection of high-quality fonts that are licensed for commercial work. The site includes a web font generator, which will convert the fonts you've uploaded to the site into their web-ready versions. You will need to make sure that you obey the EULAs that came with your fonts, of course.
https://uispace.net/ - The site offers thousands of hand crafted freebies. Categories include mock-ups, icons, website templates, user profile cards, app presentation resources, resume templates, dashboard widgets, and more.
https://www.freepik.com/ - Use this website to find free vectors, stock photos, PSD files and icons. There are over 3,000,000 resources on this site, and the advanced search system, which is based on categories, orientation, colors, etc. makes it really easy to locate what you need.